Meet Our Team
Bratney has an extensive team of industry experts from engineers and builders to product managers, and more. Meet the team that is eager to share their knowledge and expertise with you.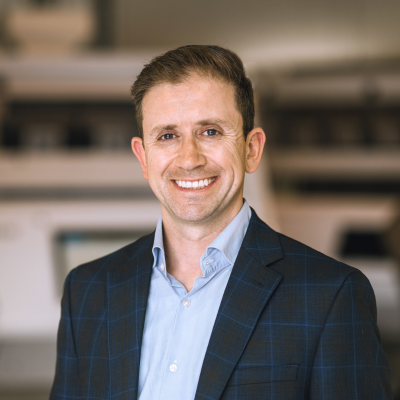 Peter Bratney
President & CEO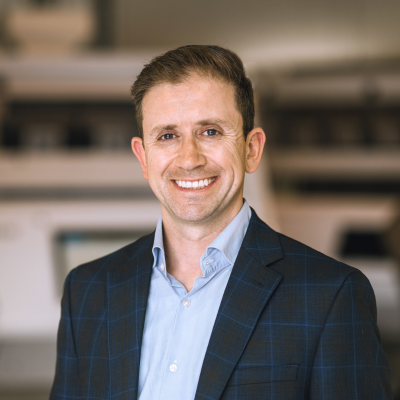 Peter Bratney
President & CEO
As President of Bratney and as a husband and father of three daughters (and recent new owner of a German Shepard puppy), life keeps me busy both at work and at home. I love every minute of it, though, and would much rather be busy than bored. In my very limited free time, I enjoy reading(mostly novels, and everything from the classics to westerns to sci-fi), movies (documentaries, 80s comedies, and horror movies) shooting sports, travel, and tabletop games. I have a huge passion for multi-generational family businesses and serve on the Board of Directors of two other family-owned companies in the Midwest.
I love Bratney and the customers and industries we serve and I'm very blessed to be the third generation to lead the company. As an attorney, I often participate with our customers on the front end of a project to negotiate fair agreement terms that establish the foundation for a mutually successful outcome. Whether large multi-national companies or small independent family businesses, all of our customers bring unique opportunities and needs, and we take great pride in delivering safe projects, quality equipment and exceptional service to each of our customers. I also love the opportunity to establish long-term relationships with the European-based companies who manufacture the equipment that Bratney proudly represents on an exclusive basis. My greatest career satisfaction is seeing our employees grow and succeed both personally and professionally in this business as part of the team at Bratney.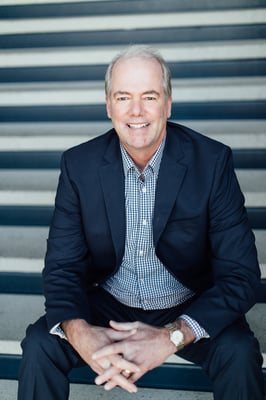 Dave Ewald
Business Development Director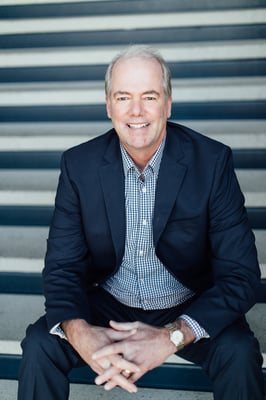 Dave Ewald
Business Development Director
I was born and raised in Michigan where I attended Western Michigan University and received my degree in mechanical engineering. Michigan is also where I embraced each of the unique seasons and learned all about the great outdoors. Whether it was in the snow, the water, the woods or on a playing surface of some sort, I was truly fortunate to have grown up with all of this just outside my front door. I still enjoy being active in many of these, but after raising a family, getting a little older and adding grandchildren to our "squad" in recent years, my time todo these on a consistent basis became limited. Gentler and closer to home hobbies like golf, cycling, grilling and home brewing have now elevated in rank.
My career at Bratney began 34 years ago and has allowed me to visit customers in nearly every state and several countries along the way. I have thoroughly enjoyed the various positions I have held during this time but even more, I have enjoyed being with our customers and the good people I work with. Being part of a company that has actively sought out the most innovative and creative solutions makes each opportunity, a chance for us and our clients to do something unique and beneficial together. That is something extremely rewarding for us all.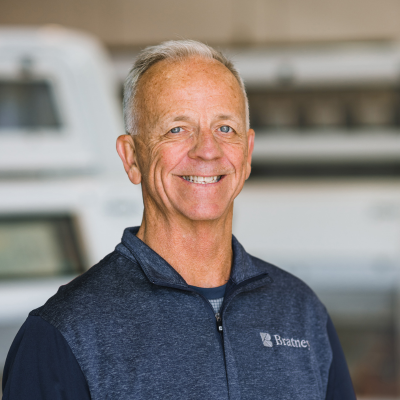 Steve McEachron
Packaging & Service Director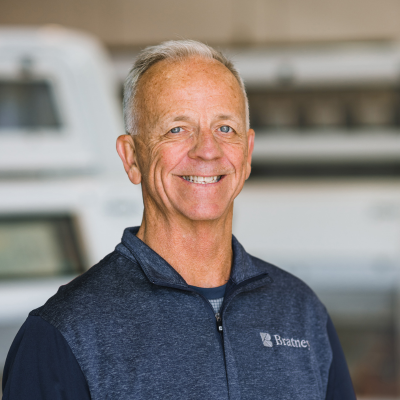 Steve McEachron
Packaging & Service Director
I was born and raised in Kansas City, but moved to the Des Moines area in 1984 as a yard foreman to help open a new building materials store. This is where I met my wife Deb who I have been married to for almost 36 years. My wife and I have two sons and a daughter, with four grand children and one on the way at the time of this writing! Fortunately for Deb and I, their careers have kept or brought them all back to the Des Moines area so we are able to see them on a regular basis. In addition to spending time with our kids and grandkids, I enjoy golfing and time with friends to bike and attend local concerts or microbreweries!
I've been with Bratney since 1987 which has given me the opportunity to tackle many roles from our warehouse, to inside sales, to territory management and now Director of Packaging and Service. Bratney is truly a team, and like anywhere we face challenges, but we all work together and the results often speak for themselves. Having the ability to help customers improve their business by identifying and solving problems they may not even know they have continues to keeps me excited about what I do every day. With 3 successful grown children of my own and the talented next generation that Bratney continues to find, hire and retain, I have high hopes for the future not only at Bratney but also our country.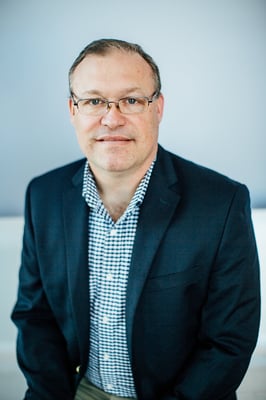 Dean Walkup, PE
Project Services Director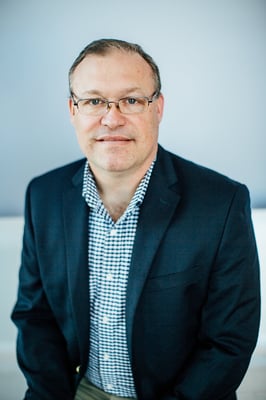 Dean Walkup, PE
Project Services Director
I was born and raised in northwest Missouri on a small farm producing row crops, forage and livestock. I attended the University of Missouri, receiving degrees in Agricultural Engineering and Civil Engineering with hopes of a career involved with agricultural systems and structures. My wife and I enjoy time with our three daughters and families. I enjoy the outdoors, and anything related to nature and sports.
I started at Bratney as a Project Engineer. I quickly found myself doing project management and designing structures. I have had many years of experience developing projects and working on construction sales. I enjoy most helping our customers develop process solutions and facilities that meet their needs.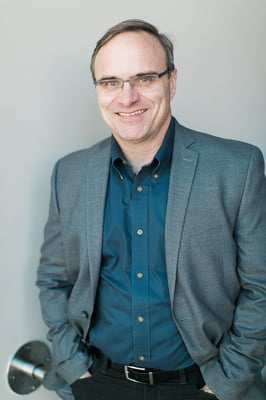 Robert Halsey
Western Regional Manager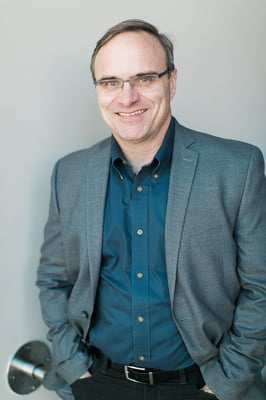 Robert Halsey
Western Regional Manager
I grew up in many places around the state of Oregon. My family settled in the Willamette Valley in my early teens. My father was involved in agriculture in his early years and introduced all his four boys to work on the farm. This was my introduction to the seed industry for which I have done most every job associated with seed production. Including planting, harvesting, plowing, processing, bagging, shipping and warehousing.
I worked my way through Engineering at Oregon State University and MBA at University of Oregon while running a large grass processing facility. I am one of the few that can say they have been to both our states main colleges. But I support the orange and black! My experiences led me to a career I would have never imagined. I started College in Air Force ROTC with a dream of flying jets and became a sales engineer instead. It has been a great and satisfying time as I have been here for 30 years and have some fantastic years left.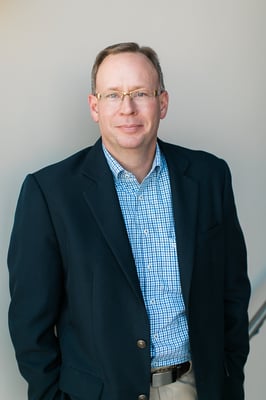 Darin Stutler
Processing & Milling Director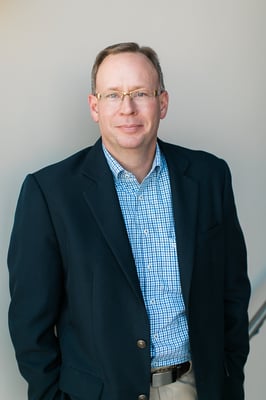 Darin Stutler
Processing & Milling Director
I'm native of Indiana that luckily became a Purdue Boilermaker (and not a Hoosier!). I have a degree in Agricultural Sales and Marketing and have been with Bratney for nearly 3 decades now. My wife, two daughters and son enjoy sports activities through school and travel club ball. We also enjoy traveling whenever possible to have new experiences and hopefully catch a few big fish in between games.
I grew up on the family farm learning life skills and developing an interest in the seed business through a local seedsman. That was the starter for experience that led me to commodity trading and various plant management roles in rice milling operations at Archer Daniels Midland Company prior to Bratney. All this teaching me how a product goes from a seed in afield to the grocery store shelf.
My role managing our processing and milling division which proudly represents Cimbria, OMAS and Schule, is to provide complete equipment solutions that allow our customers to produce the highest quality finished product. Bratney's model to align with select conditioning and processing equipment manufacturers who produce world class technology continues to result in new plants, mills and processing lines that our customer and Bratney can be very proud of. Working collaboratively with our design, engineering, millwright field craftsmen, and service technicians gives a great since of satisfaction in helping feed the world.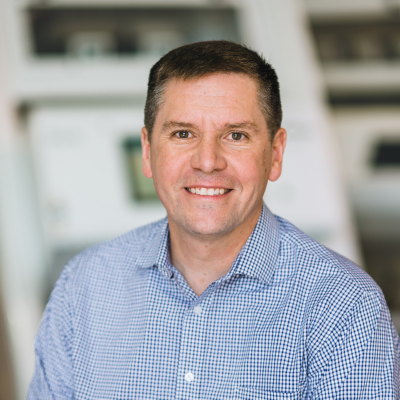 Michael Miesen
Chief Financial Officer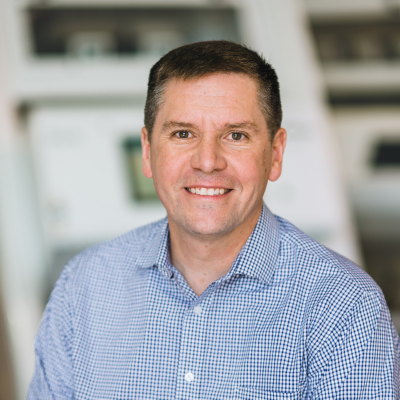 Michael Miesen
Chief Financial Officer
I grew up in northwest Iowa and have lived in the Midwest my entire life. I have a degree in accounting from the University of Northern Iowa, Go Panthers! My wife and I have 4 children and their sporting events and activities take up most of our free time. When I'm not at a kid's activity I enjoy reading, watching movies or sports and playing games.
My responsibilities at Bratney include accounting, reporting, financing, banking and insurance. I enjoy working with our various product lines and diverse customers as they seek to help feed the world. I work with a smart and devoted team with a common goal to help our customers build efficient and innovative plants.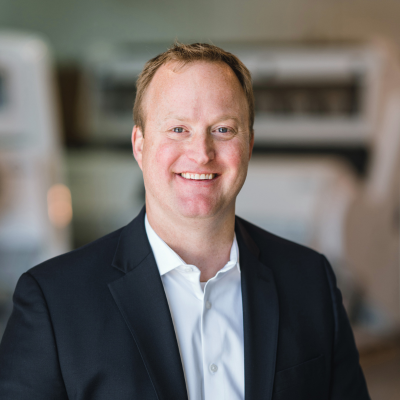 Walt Nashert
Sales Operations Director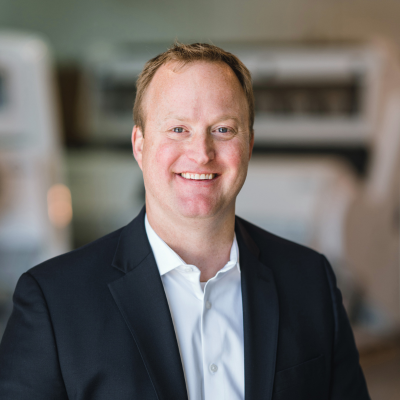 Walt Nashert
Sales Operations Director
When I'm not at the office, you'll likely find me running around to any number of baseball fields and basketball courts throughout central Iowa. As the father of 3 young boys, there's never a dull moment, but I wouldn't have it any other way. My wife and I met at Iowa State University (Go Cyclones!), where I graduated from their Construction Engineering program. I later received my MBA from The University of Chicago's Booth School of business, which launched my career into the world of Sales.
Working for a family business is always something I've taken a lot of pride in. I come to work every day working to build on the incredible legacy the Bratney family has built over the past 3 generations. My favorite part about my job as Sales Director is removing barriers and providing resources to help each member of my team make best use of the talents they've been blessed with. If we're all working together, there's nothing we can't accomplish.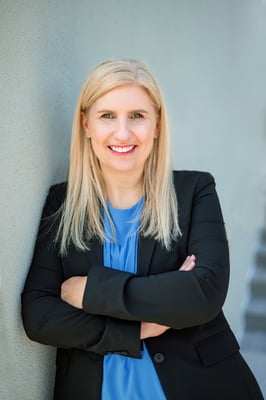 Aly Funk
Human Resources Manager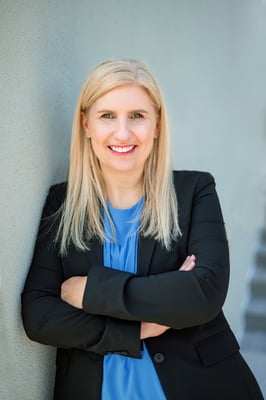 Aly Funk
Human Resources Manager
My husband and I try to keep up with our two boys who keep us busy with many sporting activities. I am happiest when all of my people are home together. During my downtime you can find me enjoying the countryside from the porch or working on a puzzle.
I discovered my interest in Human Resources while majoring in Business Management in college and later earned a Master's Degree in Leadership Development with an HR emphasis. I joined Bratney in 2012 and genuinely enjoy working with my colleagues. We attract and retain great people who are dedicated to providing our customers with best-in-class service. I am privileged to work alongside them and focus on maintaining our family-oriented culture.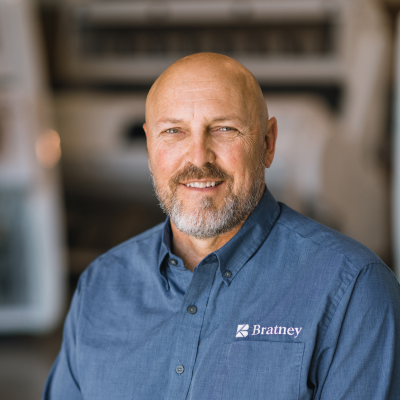 Scott Buchanan
Safety Manager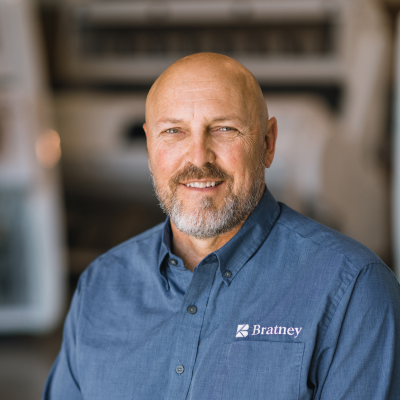 Scott Buchanan
Safety Manager
I love motorsports of any kind... if it has a motor and you can race it, I'm all in. My favorite has to be stock car racing though, with anything from the local track all the way up to the NASCAR Cup Series. My wife and I have three adult children and four granddaughters who keep us very busy. Everyone can quickly notice that all four of them have grandpa wrapped around their fingers...
I have been a safety professional for over twenty five years with a significant portion of that spent in the seed industry. I love working at Bratney because it is a business that can meet the large scale needs of our customers, but still has the heart of the family-owned company started by our founder. With that foundation, we are able to bring solutions to our customers while keeping the safety of everyone our top priority.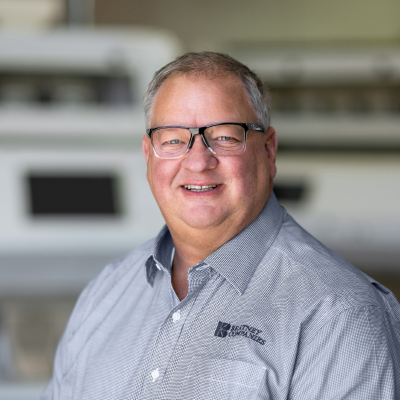 Randy Luken
Field Sales Manager – Central Midwest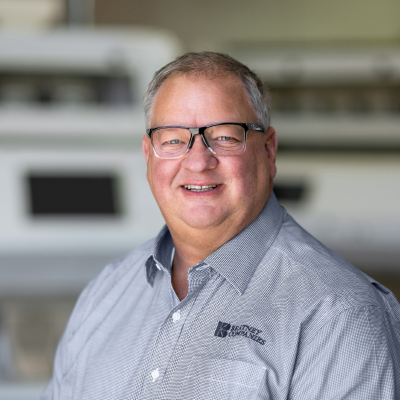 Randy Luken
Field Sales Manager – Central Midwest
I was fortunate to have a mother and father who met in Hawaii while my dad was in the military and I am very proud to say I am from the islands. After moving state side to attend college I met my wife and we have been together ever since. Away from work I enjoy spending time helping people, playing cards, biking, traveling, and snorkeling on the "blue water" vacations my wife and I take.
I have been with the Bratney since 1987 and have enjoyed the privilege of working with each generation of Bratney family leadership; Ken, Paul, and now Peter. I have had many opportunities to grow within the company which has given me the chance to deeply understand the equipment solutions of our proprietary vendors and to understand the value Bratney brings to deliver project and equipment solutions for our customers. Repeat customers are a very large part of our business and that is because of the solutions and customer service that we provide to them. Along these lines, one of my favorite quotes came from our founder, Ken Bratney, "we must listen to the needs of each customer, provide the right solution to those needs, and to do it at a fair price.
Keith Bos
Field Sales Manager - Upper Midwest
Keith Bos
Field Sales Manager - Upper Midwest
I'm a Minnesota native with a degree in Construction Management from Minnesota State University in Mankato, MN. As an avid outdoors man, I enjoy hiking, biking, hunting, and fishing, most of which I get to do with my wife and our German shepherd. I stay busy outside of work with projects in the house, garage, and yard, and especially love working on our 1964 Fleetwood Cadillac. Being from Minnesota I'm a fan of the Minnesota Vikings and the Twins. Growing up, I enjoyed spending time at my grandparent's and cousin's farms in South Dakota which sparked my interest in Agriculture.
I have worn many hats in my 26 years at Bratney including project manager and territory manager. I enjoy the diversity of the many industries found in my territory including seed, animal feed, grain, milling, malting and food processing. With my engineering background I truly enjoy developing engineered solutions to our customers challenges. Bratney offers incredible solutions for equipment, facility design, construction, and installation. Our team is second to none and I am proud to be a part of it. The ability to foster relationships with long term customers is an honor.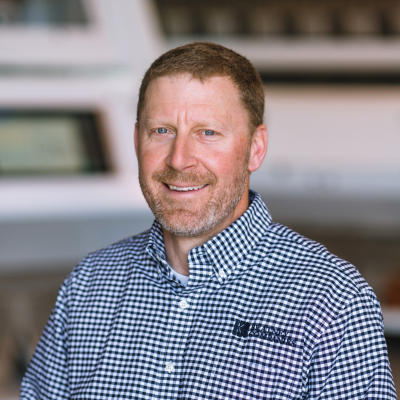 Chris Davies
Field Sales Manager – Dakotas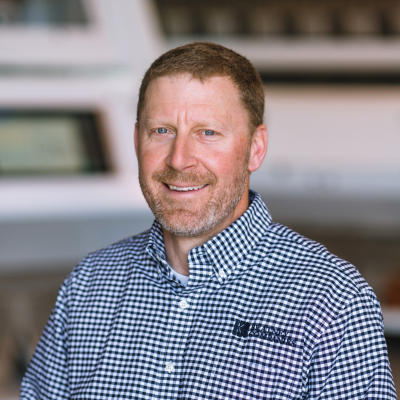 Chris Davies
Field Sales Manager – Dakotas
As a resident of the great state of North Dakota, working in the agricultural sector just comes naturally. Our way of life up here is to help those in need and always be honest. These characteristics have allowed me to gain the trust of customers and create many working friendships which I really enjoy. Utilizing my business degree from the University of Minnesota and 17+ years of ag processing and plant management experience, I find satisfaction helping customers develop solutions to their various challenges. I have seen many different and creative ways to achieve a desired goal and that makes my job interesting and rewarding. When I'm not out helping my customers solve problems, I can be found training hunting dogs, fishing or chasing waterfowl somewhere in the Midwest.
Working for a company the size of Bratney is great. We are large enough to tackle just about any size project our customers need, but we are small and personable enough that you can call our president and discuss the obstacles, opportunities, and successes we encounter daily. It really is the best of both worlds!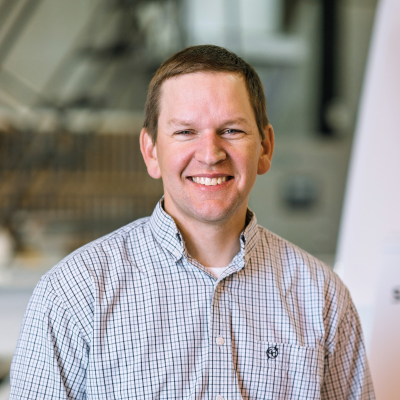 Casey Meggers
Field Sales Manager – Intermountain Region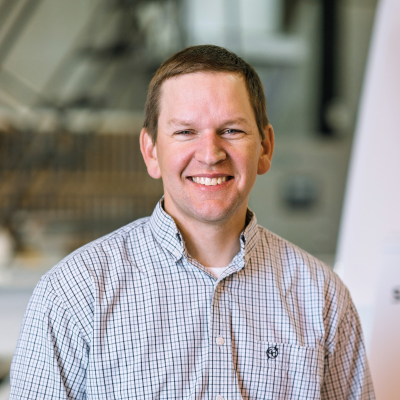 Casey Meggers
Field Sales Manager – Intermountain Region
My wife and I reside in Southern Idaho where we enjoy raising our family and farming in our corner of God's country. We both come from agricultural backgrounds and continue to invest ourselves in the industry.
I joined the Bratney team in 2016, given the opportunity to assist our diverse customer base improve their operations. Previously serving as an operations and project manager for seed, feed, and grain facilities in the Intermountain West, this was a natural transition. My role in feeding the world is one I value greatly, and I look forward to providing Bratney's value-based solutions to our customers as we grow with them for many years to come.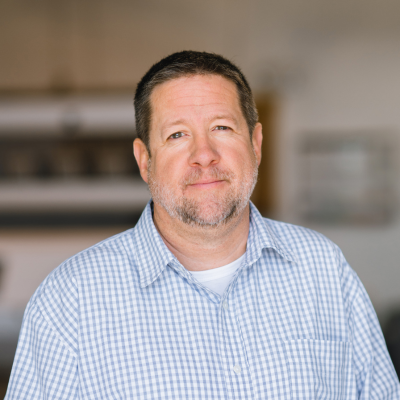 Jeff Aplin
Field Sales Manager – Mid South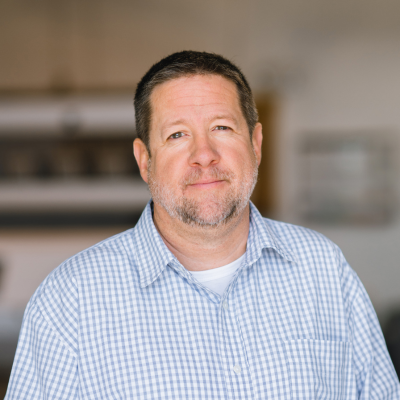 Jeff Aplin
Field Sales Manager – Mid South
I was born at Columbus Air Force base in Columbus, Mississippi and except for a short stint in Columbus, Georgia, have lived in Mississippi all my life. I currently live in Laurel–which is home to HGTV's "Hometown" series. I'm a sports and music junkie–supporting Mississippi State any way I can and playing and listening to good music as much as possible. I've been married to Ms. Kelly since 1999–and we have 2 great kids, and, 1 pretty good one.
After junior college, I entered the workforce with a local parts / service supplier, before going to work for a worldwide bulk material handling company. Those jobs introduced me to feed and grain industry ,and I joined the Bratney team in 2017–helping to develop a presence for our company in southern states. I enjoy traveling and meeting people in our industry and knowing Bratney plays a role in many products we use daily.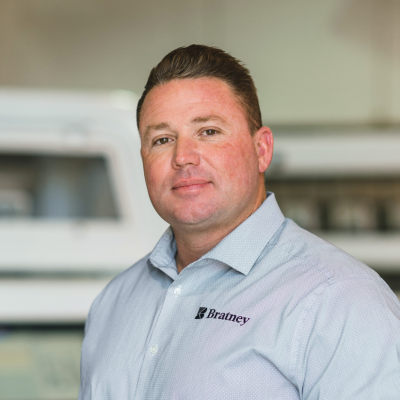 Ron Garramore
Field Sales Manager – Northern California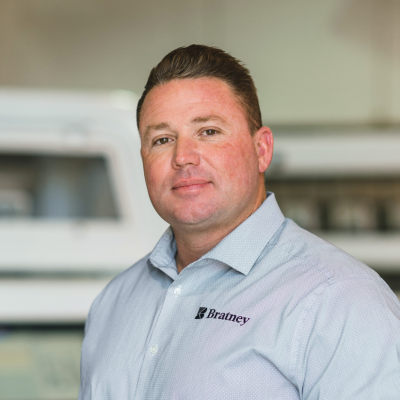 Ron Garramore
Field Sales Manager – Northern California
Home grown in California! I studied construction management and design engineering in college. Away from work I enjoy hunting, fishing and camping with my wife of 20+ years and our two kiddos, Kenzie and Kason. Most weekends you'll find me watching my daughter on the softball field and son on the sporting clay/skeet field and when time allows at our family's lake house.
Over the past 16 years, I've been successful in many roles in food processing by utilizing new technologies to gain an advantage. I have managed various maintenance departments, worked within design engineering, and rounded out my career working in outside sales at Bratney. I have a keen understanding of how equipment operates and how to optimize installations to ensure maximum productivity. For the past 9 years I have also managed my own walnut orchard gaining first-hand knowledge of the phrase (Farm to Fork) through land maintenance, harvest, crop management and processing. I bring human ingenuity focused on project development and equipment solutions to the many food, feed, seed and grain customers throughout my territory.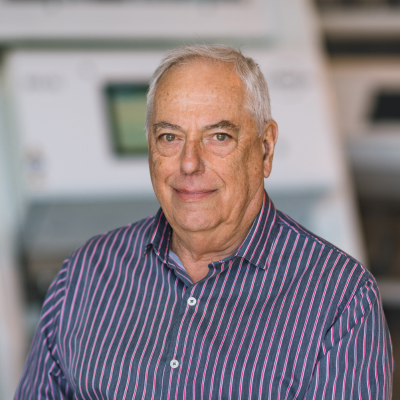 Jorge Garcia
Field Sales Manager - South America Team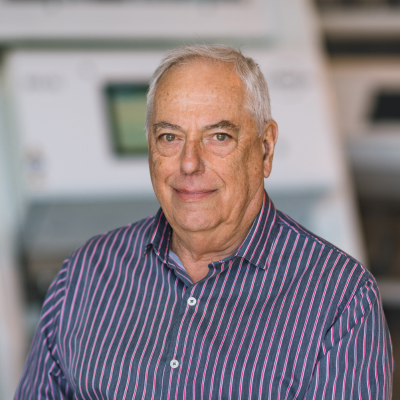 Jorge Garcia
Field Sales Manager - South America Team
Gustavo Miño
Sales - South America Team
Gustavo Miño
Sales - South America Team
I was born in Patagonia, Argentina and my background is actually in IT. As an Argentinian I enjoy playing soccer, having a barbecue accompanied by a good "Malbec" wine. In my time outside of work I enjoy cycling and traveling with my wife.
When I started at Bratney, I never imagined how exciting it would be to work on successful projects throughout South America. There is a lot of satisfaction seeing how our technology and designs continually improve the seed business in our region. I am thankful to work with an amazing group of professionals and friends not only in Argentina but also in the US, who give us their unconditional support despite being 6,000 miles away.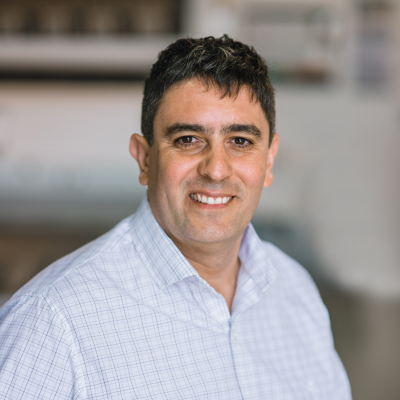 Javier Alanis
Field Sales Manager - South America Team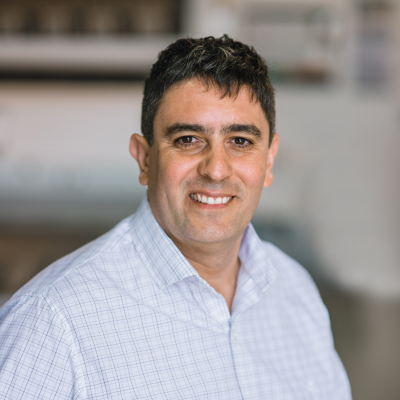 Javier Alanis
Field Sales Manager - South America Team
I attended National Technological University where I earned a degree in mechanical engineering. I have two beautiful daughters, Candela (12) and Elena (6). I enjoy spending time with my wife Mariana and the girls. We like cycling, fishing or camping aside the river. We have three little dogs which are always part of our weekend plans.
Having previously worked for seed and milling companies as project and production manager, I understand very well the needs and concerns of our customers. Building strong relationship with them and helping to find the best solution for their projects is what I enjoy most. I am very proud to serve our customers daily and to be part of this great company.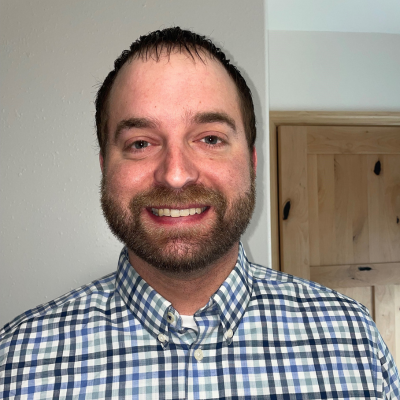 Nick Bredeweg
Field Sales Manager – Eastern Mid-West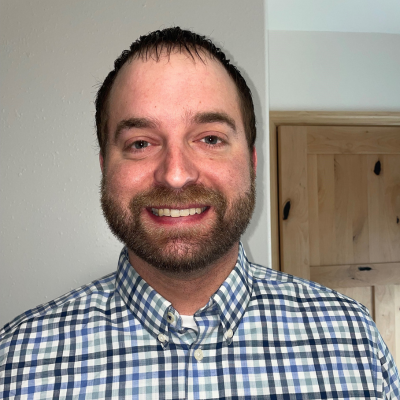 Nick Bredeweg
Field Sales Manager – Eastern Mid-West
Growing up in rural Michigan and then obtaining an Ag Systems Management degree from Purdue University, I have always had a strong appreciation for agriculture. After college I managed various seed and food processing facilities in Ohio, Idaho, Michigan, and Alaska. My experience includes both food grade and seed dry beans as well as native grasses and forbs. After spending 10 years living in other parts of the country, my family and I have returned to our Midwest roots and enjoy hunting, fishing, hiking, and camping.
I look forward to utilizing my experience to understand each customer's unique needs and provide them with a customized solution. I enjoy learning from every interaction and applying that knowledge to future projects. As a part of Bratney, I am excited to work for a company that prioritizes building lasting relationships with their customers.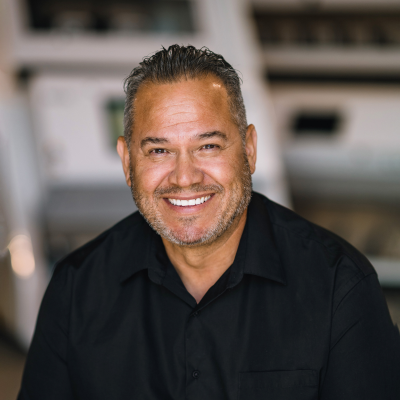 Joel Andujo
Field Sales Manager - Southern California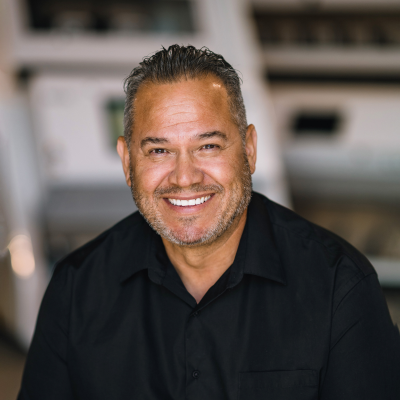 Joel Andujo
Field Sales Manager - Southern California
This Southern California Cowboy is a proud father of three adult children, they have all been great citizens, productive adults and give me great happiness. My daughter, the eldest, is an elementary school teacher, and I have two sons. One is a real estate appraiser in Portland, Oregon and the youngest is off to San Diego State. I am looking forward to him completing his business degree. I have two amazing grandchildren ages nine and five. Life has been great. My wife and I of 34 years enjoy our home life in beautiful Southern California that we share with our animals (horses, pot belly pigs, dogs, and a cat). Away from work I enjoy camping, horseback riding, horse training, working out, and spending time with family.
As a new member of the Bratney team, I am excited to collaborate with this amazing company to provide my years of experience as an asset. I have been in the industrial equipment industry throughout my career of 30+ years. I have experience in power transmission equipment, material handling, packaging/palletizing, and color sorters. I have learned from so many different opportunities. I am looking forward to applying my knowledge and using my hands-on expertise to provide stellar service. Although I have my M.B.A., being out on the field all these years gives me the ability to have firsthand knowledge that is not taught during educational practice. There has never been a time in my life when I have not met or learned from great people. I look forward to that experience again.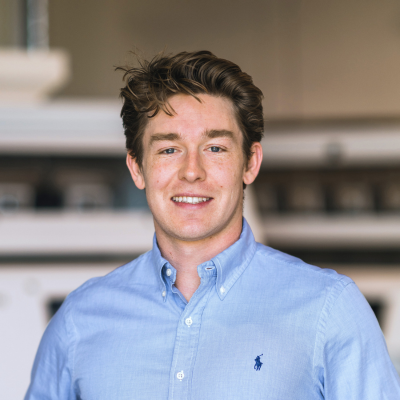 Dutch Schneeman
Field Sales Associate – Northern Illinois & Indiana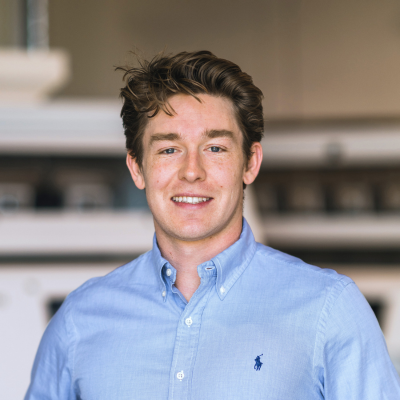 Dutch Schneeman
Field Sales Associate – Northern Illinois & Indiana
I grew up in Hinckley, Illinois, a small farming community. As a child I spent time either competing in sports or helping on the family farm. Outside of work, I enjoy reading and exercising. When I'm not competing in triathlons, you will find me on the mat practicing Brazilian Jiu Jitsu and spending time with family.
Before joining Bratney, I was heavily involved in my father's construction business, where we graded and installed synthetic turf fields for high schools and universities across the Midwest. As I got older I became more interested in the agriculture world and decided to pursue a career in it. In my new role as a Field Sales Manager, I value getting to know my customers on a deep level. Ironically, I don't see myself as a salesman. My faith is very important to me, and I see myself as someone who strives to serve and help others, both personally and professionally. Working to find solutions and bring value to our customers is what makes this job fun. Throughout my life, I've learned that it is far better to give than to receive and I believe the same is true in this position. At Bratney, we work to serve those who play a role, big or small, in feeding the world. I am blessed to be a part of this organization. I look forward to new challenges and lasting relationships.
1 Thessalonians 5:18
Conditioning, Milling and Packaging Product Managers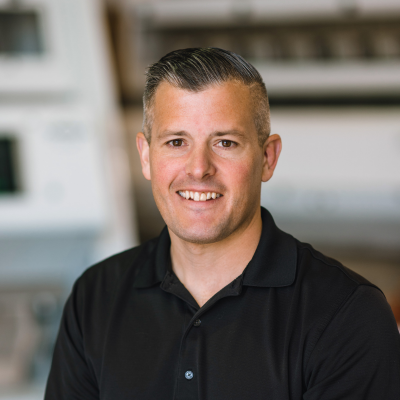 Reed Dinsdale
Cimbria Product Manager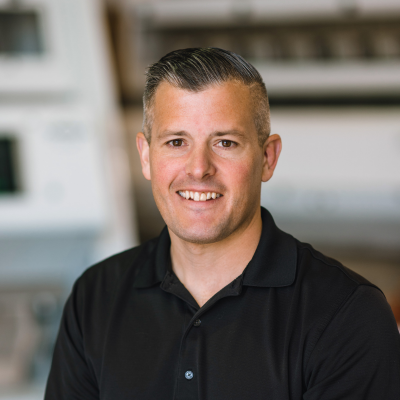 Reed Dinsdale
Cimbria Product Manager
I was born and raised in northeast Iowa and grew up in an agricultural community. My wife and I have two boys that keep us very busy. In my free time I enjoy going to the lake, ski trips to Colorado and spending time with family and friends. After completing my degree in business administration, I spent six years working for Pioneer where I learned a tremendous amount about the seed industry.
My ag background and industry experience have made Bratney a great place to build my career. I've been here for almost a decade now and I look forward to many more. Bratney is special in that we get to work with a range of customers from small family-owned operations to global seed processors who operate hundreds of plants and have selected Bratney to build many of them. I believe a lot of our appeal across this range of customers is our commitment to quality and innovation, a commitment that is shared by our first-class equipment partners Cimbria, OMAS, Schule and Concetti. With these equipment lines and our in-house service groups we are well positioned to serve the seed, grain, food, and feed industries, ultimately supplying the global food supply chain. This motivates me to keep pushing the limits of quality and innovation for our customers.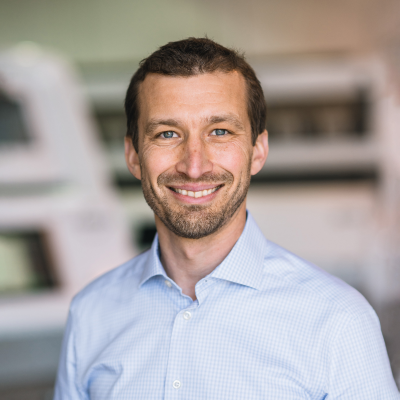 Dillon Phillips
Milling Product Manager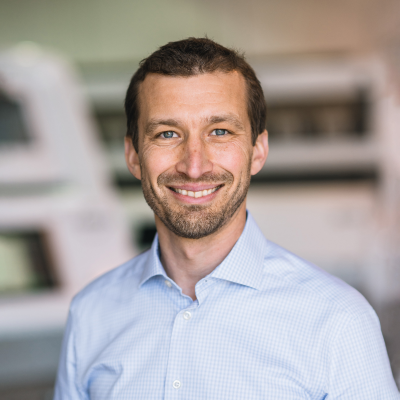 Dillon Phillips
Milling Product Manager
I grew up in central Iowa on a corn and soybean farm that included a small cow calf operation. Agriculture and food production is in my blood. I graduated from Simpson College with a business management degree, then started my ag career in the grain elevator business on the Mississippi River. In my free time I enjoy spending time with my wife and four kids, catching a baseball game, and going back to help on the farm in spring and fall. I also enjoy running, camping, fishing, and a good blue grass concert.

My farm background ingrained a strong work ethic and perseverance, which get applied every day in my role at Bratney. I enjoy working in the milling industry because no two mills are the same and the milling industry has a great culture and great people. The milling process is conceptually simple, but complex in application, and I enjoy working through the details with customers, developing relationships with them throughout this process, and providing solutions that help them succeed.
Mike Giles
Concetti Product Manager
Mike Giles
Concetti Product Manager
I'm an Iowa native and avid supporter of the Iowa Hawkeyes. I have a degree in marketing and a minor in management from the University of Iowa. Away from work I love traveling with my wife Laura, our son James, and our golden retriever Cameron. Sports have been a part of my life since an early age and I still enjoy a round of golf, beer league hockey, water skiing and time in the gym.
Growing up in, and eventually working for my family's equipment manufacturing business built my passion to develop engineered solutions to customer challenges and my appreciation for family-owned, small-businesses. My role in the packaging division at Bratney allows me to enjoy both every day as each packaging automation project we look at is unique and Bratney has an incredible family first culture. I am also very proud to work for a company that plays such a major role in building seed, food and animal feed plants that feed the world.
Ed Kovarik
Project Development Manager
Ed Kovarik
Project Development Manager
I was born and raised in Rapid City, South Dakota. I received my degree in Civil Engineering from Montana State University in Bozeman, and have been in Boise, Idaho ever since. My wife and I and our two boys love spending as much time as we can in the mountains whether that's skiing, biking, rafting, camping, back packing, fishing, or hunting, we truly love the outdoors. I also devote much of my free time to coaching youth sports including football, soccer, and for the last couple of years mountain biking for our high school team. I have found coaching to be very fulfilling and it definitely keeps me moving!
Growing up on the family ranch taught me the value of working hard and being resourceful. My engineering studies taught me to look at problems from multiple angles and identify all the variables before settling on the best solution. This foundation has served me well working as an engineer and project manager for Bratney. Serving multiple industries with many different processes, I can honestly say that with 20+ years of experience, no two projects have ever been the same. This variety and the challenges it presents are what have kept me interested and engaged all these years. Every project is unique and exciting!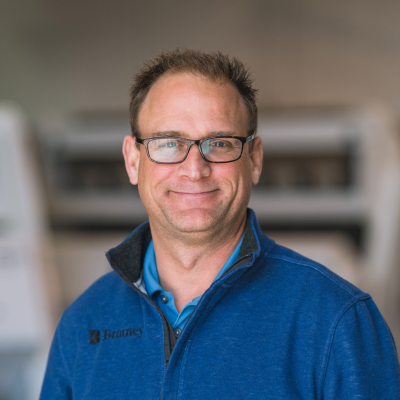 Chad Dobbs
Project Development & Management Leader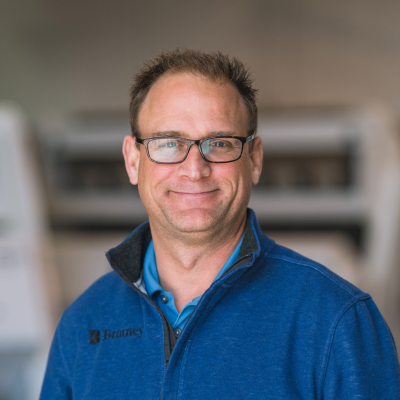 Chad Dobbs
Project Development & Management Leader
I graduated from Texas A&M with a mechanical engineering degree in 1998. For ten years I traveled and worked all over the United States building municipal installments. After settling in Iowa to be close to my wife's family, I started with Bratney and I love it. Living in Iowa we get to experience all four seasons, sometimes in the same day! Now that they don't play my beloved Aggies, I will cheer for the Iowa State Cyclones and when time allows I really enjoy hunting and fishing.
My work at Bratney is extremely interesting because of the variety of projects we pursue. The incredible knowledge base within our team from our salesmen, project managers, engineers, and leadership allows us to be the experts in almost any products. As a family-owned business, decision makers are in the office, they are accessible, and they are always willing to discuss the best options for our projects. I am proud to be part of this team as we work together to build awesome solutions for our customers.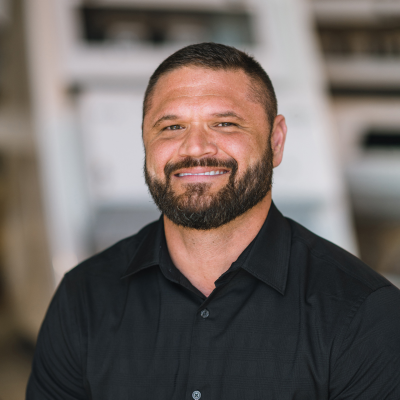 Clint McCabe
Project Development Manager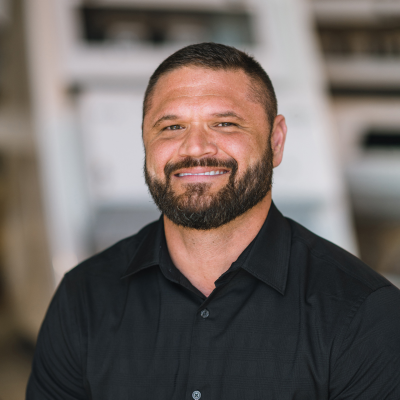 Clint McCabe
Project Development Manager
I was born and raised in Kansas and graduated from Pittsburg State in 2007 with a Construction Management degree (Pitt State is a D2 school in southeastern KS, not in Pennsylvania). Growing up, I played a lot of sports and had a short stint playing football for the Gorillas in college. Today I like to stay active in the gym and stay competitive with grappling martial arts. My wife, Kristina, and I have two girls ages 5 and 7. During the summers we enjoy boating and picking a new destination to visit every year. I love being a dad and my kids love my amazing jokes.
Right out of college, I went to work for a large general contractor and in 2011 I was fortunate to find Bratney. The people at the company are what makes it shine so bright and they bring a smaller, far more personalized, and detailed experience to the customer. We specialize in what we do. From the top level down, it is filled with great people who have decades of hands-on experience in the industry. From engineering & design, construction, equipment solutions and packaging, Bratney is the best in the business.
Careers
Looking to join our team? Bratney is always eager to meet talented individuals with agriculture, engineering, or construction background! Check out our open positions to find the right fit for you.
Contact Us
Get in touch with our team so we can help you get started on your next project.