Drying System for Wet Seed Coatings and Treatments
Utilize the perfect machine to dry coated seed surfaces in a gentle, but effective manner with Cimbria's jog conveyor system.
Cimbria Jog Drying Conveyor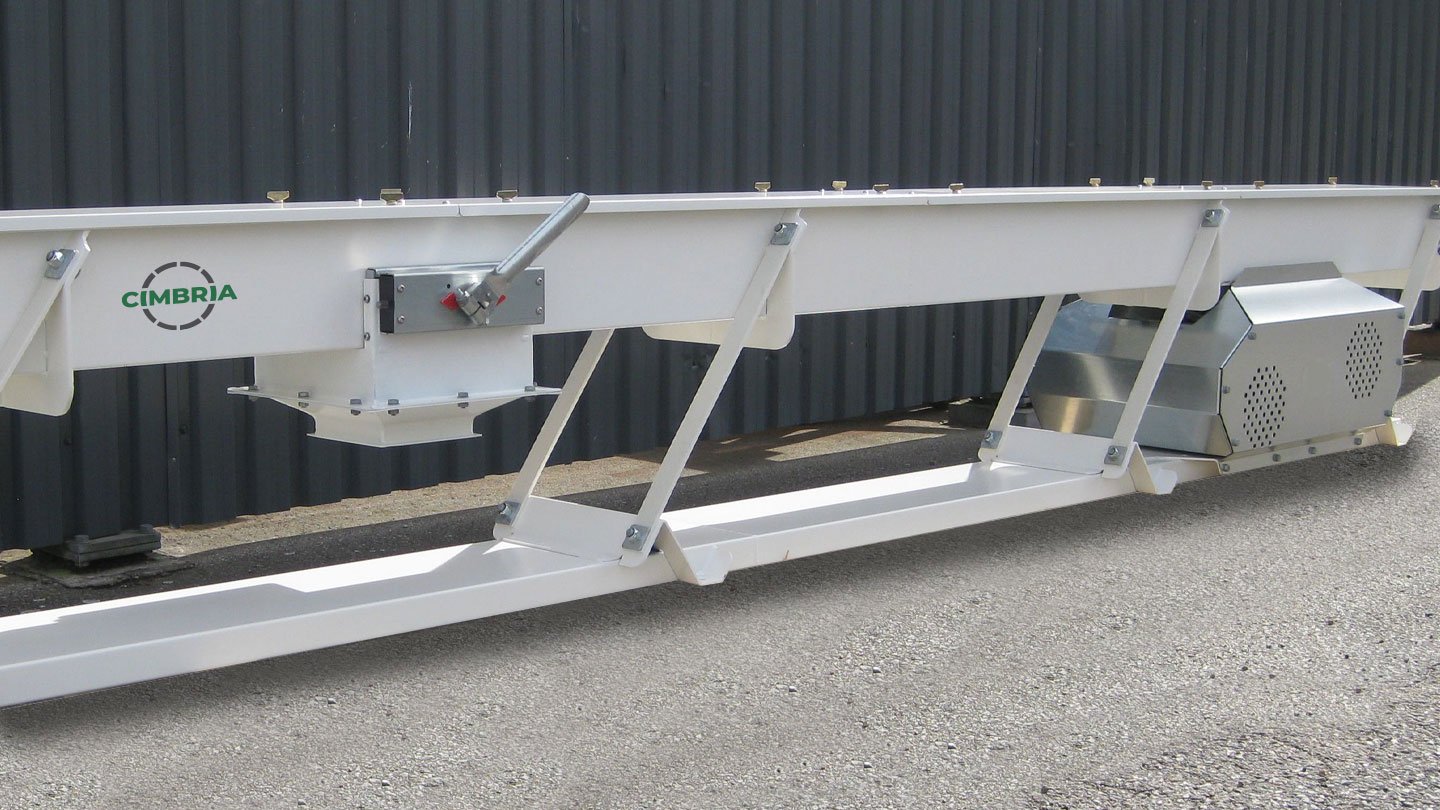 Cimbria Jog Drying Conveyor
The Cimbria Jog Conveyor is ideal for drying seeds after coating, pelleting, and weight-gaining process to prevent wet seeds from clumping together. The machine's gentle handling ensures there is no damage to the outer layers of coating and keeps each kernel separate from the other.
Jog Conveyor Features
Independent drying sections - adjust temperature and airflow through each section Independently
Drying grid covered by perforated sheets that suit seed type and size
Screening section for removal of oversized (clumped kernels) and undersized (grit, dust) particles
Dust-tight with connections to plant dust control system
Feeding device for consistent product flow
Eccentric drive movement for gentle and uniform flow of seeds
Easy access for cleaning and changing screens
Jog Conveyor Benefits
The jog conveyor is versatile with its modular construction allowing precision control of drying time and temperature. The built-in screen section eliminates the need for another machine in the process, saving energy and floor space. This machine is easy to use and removes the need for operators to come in contact with parts contaminated by coatings, making it ideal for seed treating and coating facilities.
Material Types
Seed Corn
Rape Seed
Soybean Seed
Sugar Beet Seed
Wheat Seed
Grass Seed
Let's Talk
We want to help you find the right fit for your next seed treatment drying system. Reach out to our team to discuss your needs so we can help you discover the right equipment for you.
Talk to a Rep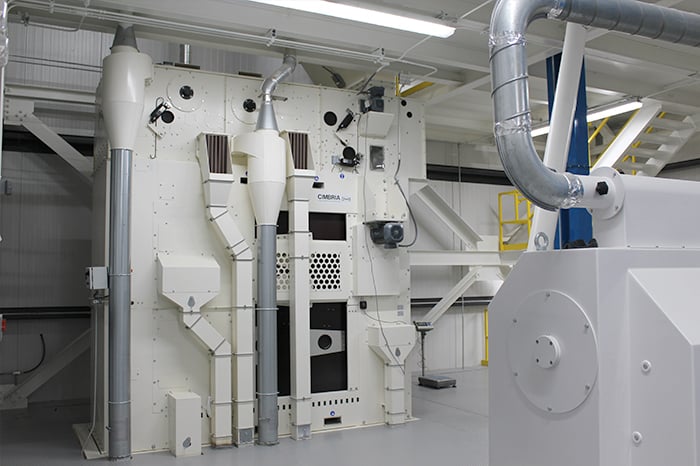 Grain cleaners are commonly divided into two categories, high-capacity grain cleaners and precision grain cleaners. Both types perform different...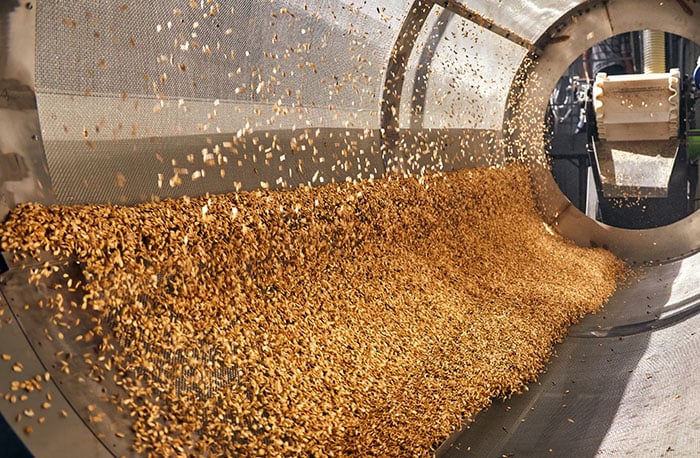 Did you know that automated milling can increase your throughput and reduce costs? Mills are able to provide a more profitable and sustainable work...
Contact Us
We're here to answer any questions or discuss how we can help you with your next project or equipment needs.