Machines for Groat and Flake Production
Produce groats and flaked grains for more nutritious and faster cooking products with Schule's groat cutters and flaking equipment.
Schule Drum Groat Cutter

Schule Flaking Roller Mill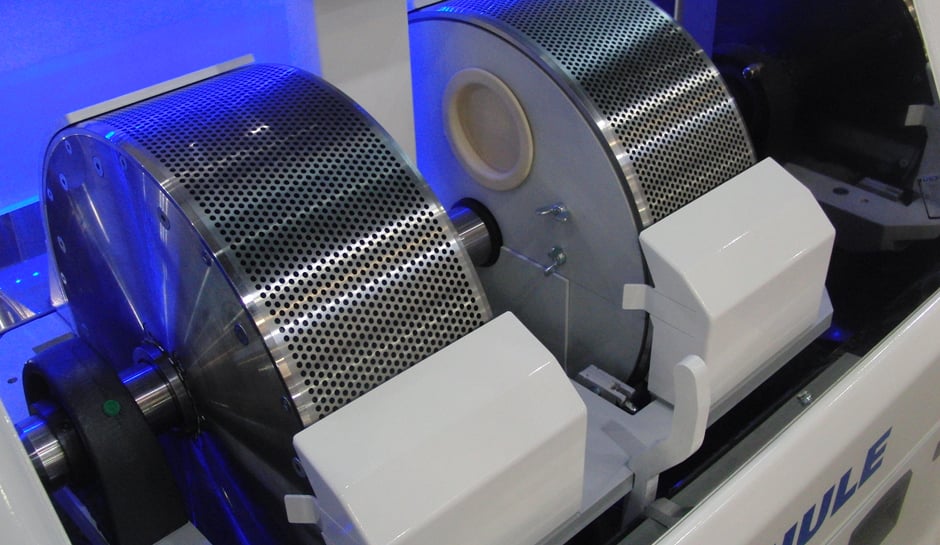 Schule Drum Groat Cutter
The drum groat cutter produces uniform cut groats from oats, barley, rye, spelt, and wheat at high capacities and minimal fines. The drums are perforated with precision drilled holes dependent on the type of grain. The drums can be quickly changed out to process various types of grains and produce coarse, medium, or fine groats. This best-In-class machine also uses minimal power, maximizing cutting efficiency in your facility.
Schule Drum Groat Cutter Features
Two perforated drums

Precision laser cut knife basket with multiple cut size options

Pinwheels to prevent clogging

Vibratory feeder for consistent product feed rate
Schule Drum Groat Cutter Benefits
High capacity with a small footprint

Quick change feature of knives and drums reduces maintenance times by approximately 75%

Minimum amount of cutting flour/fines
Material Types
Oats

Spelt

Wheat

Barley

Rye
Let's Talk
We want to help you find the right groat cutter or flaking machine. Reach out to our team to discuss your needs so we can help you discover the right equipment for you.
Talk to a Rep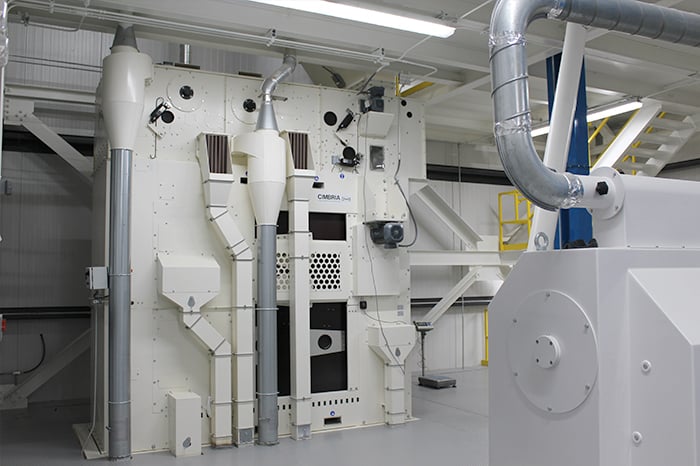 Grain cleaners are commonly divided into two categories, high-capacity grain cleaners and precision grain cleaners. Both types perform different...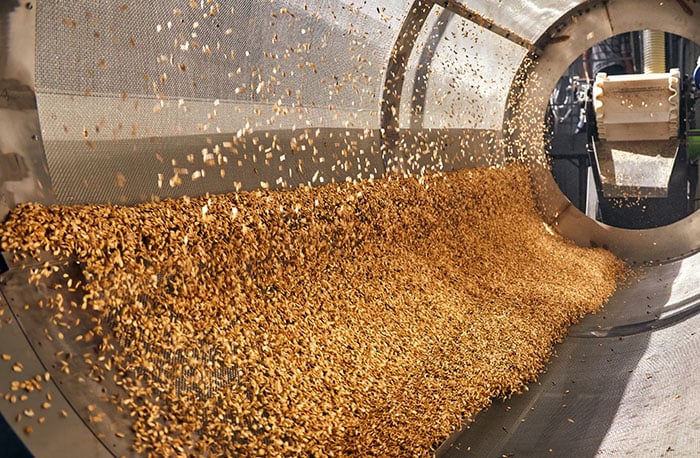 Did you know that automated milling can increase your throughput and reduce costs? Mills are able to provide a more profitable and sustainable work...
Contact Us
We're here to answer any questions or discuss how we can help you with your next project or equipment needs.