Palletizing and De-Palletizing Machinery
Enhance safety and productivity with automatic palletizing and depalletizing systems provided by the premier packaging equipment manufacturer, Concetti.
Robotic Palletizers

Hybrid-Robotic Palletizers

High-Level Palletizer

Low-Level Palletizer

Bag in Box Palletizer

Case Palletizer

Robotic De-Palletizer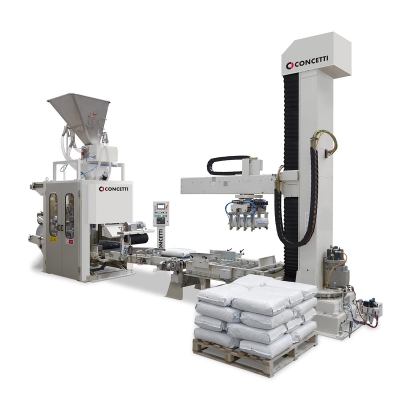 Robotic Palletizers
Robotic palletizer machines provide automation and flexibility in a compact package. Robotic palletizers can stack many different products, produce any pallet pattern, and overlap bags. Robotic palletizer machines can be configured for simple, single pallet applications or with full automation to palletize products from several bagging lines to one or more pallets.
Technical Features
Fully Automatic, recipe-driven changeover
Rate: up to 1,200 bags/hour
Bag Weight: Up to 110 lbs.
Flexible, stack bags, bundles, bales, and boxes
Key Benefits
Robotic palletizers have a high level of accuracy and maneuverability which makes it easy for bags to be placed in any programmed palletizing pattern. This machine removes safety hazards from workers manually palletizing and increases the speed and consistency of the packaging process.
Package Types
Let's Talk
We want to help you find the right fit for your next palletizing system. Reach out to our team to discuss your needs so we can help you discover the right equipment for you.
Talk to a Rep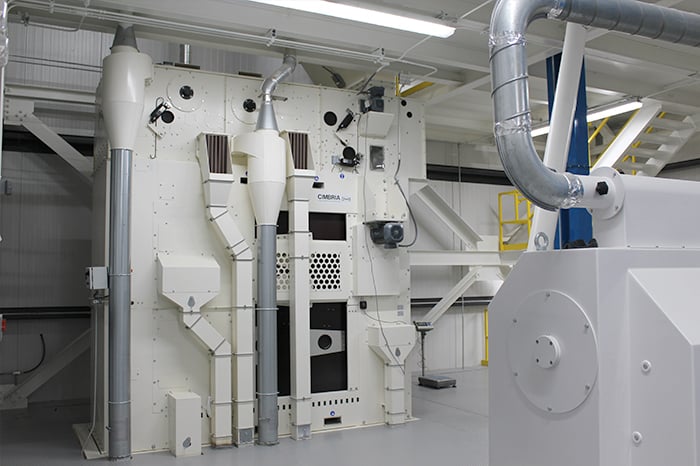 Grain cleaners are commonly divided into two categories, high-capacity grain cleaners and precision grain cleaners. Both types perform different...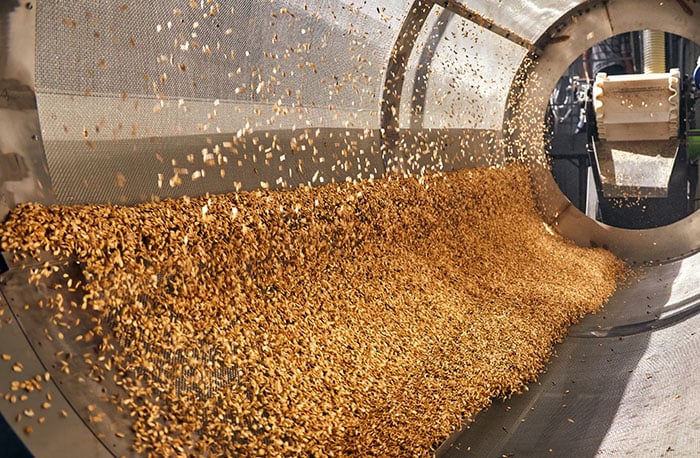 Did you know that automated milling can increase your throughput and reduce costs? Mills are able to provide a more profitable and sustainable work...
Contact Us
We're here to answer any questions or discuss how we can help you with your next project or equipment needs.