High-Capacity Grain Hulling and Shelling Machines
Utilize the most effective dehulling technology to improve product yield and quality with Schule's hulling and shelling equipment designed for oats, rice, legumes, and other specialty grains.
Schule Impact Huller

Schule Rubber Roll Sheller

Schule Conical Shelling Machine

Schule Cylindrical Shelling Machine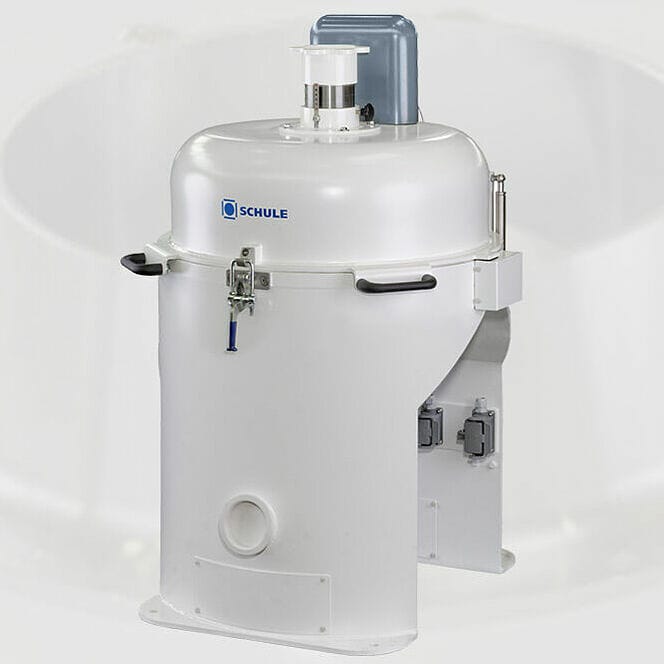 Schule Impact Huller
The Schule Impact Huller is designed to achieve high hulling capacities with minimal breakage of kernels. Product is fed into the machine via an Inlet pipe, which maintains an even flow of product, then the machine uses centrifugal force to separate the hull from the grain. The impact ring is available as stone, steel, or ceramics in addition to various special plastics to suit varying types of products.
Impact Huller FKS CLE Features
Modular design
Automatic Height-adjusting impact ring
Variable Speed Impeller for Optimization
Impact Ring Attached by Magnets
Various impact ring material types

Stone, steel, ceramics, specialty plastics

Capacities:

Oats up to 8,800 lbs/h (4,000 kg/h)Sunflower seeds for bakeries and trade up to 3,300 lbs/h (1,500 kg/h)
Sunflower seeds for the oil industry, special design up to 11,000 lbs/h (5,000 kg/h)
Impact Huller Benefits
Longer service life due to automatic impact ring adjustment

Toolless replacement of Impact rings only takes a few minutes

Continuously adjustable speed range

Compact design

Low power consumption

High hulling degree with low percentage of broken grains
Material Types
Oats
Sunflower seeds
Hemp
Spelt
Wheat
Rye
Buckwheat
Let's Talk
We want to help you find the right fit for your next hulling machine. Reach out to our team to discuss your needs so we can help you discover the right equipment for you.
Talk to a Rep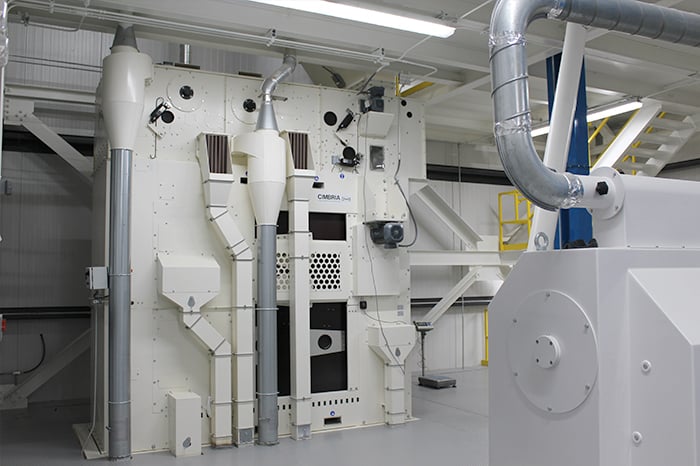 Grain cleaners are commonly divided into two categories, high-capacity grain cleaners and precision grain cleaners. Both types perform different...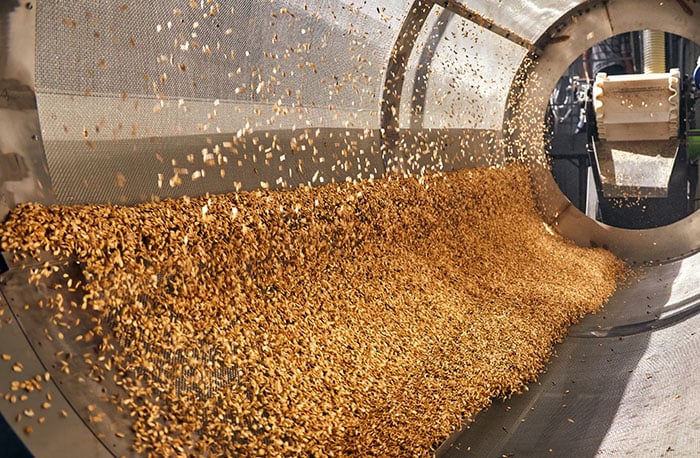 Did you know that automated milling can increase your throughput and reduce costs? Mills are able to provide a more profitable and sustainable work...
Contact Us
We're here to answer any questions or discuss how we can help you with your next project or equipment needs.