Bagging Scales and Weighing Systems
Ensure the accuracy of your packaged goods with Concetti's precise weighing and feeding systems.
Gravity Feed Bagging Scales

Belt Feed Bagging Scales

Screw Feed Bagging Scales

Double Feed Bagging Scales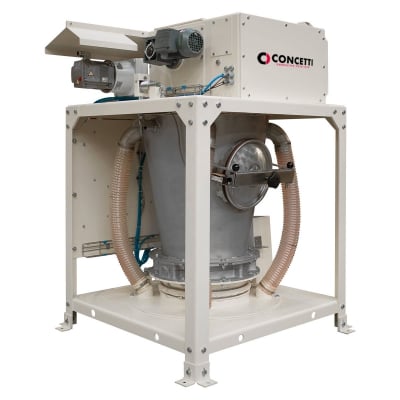 Gravity Feed Bagging Scales
Concetti's gravity feed bagging scales are ideal for free- to semi-free flowing products like seeds, whole grains, and cereals. These machines are built to improve the speed of your production lines by being simple, accurate, and efficient. There are models available to suit your material type, preferred bagging rates (up to 2,000 bags per hour), and various bag types.
Technical Features
Weighing Range: 10 to 110 lbs. (5 to 50 kg)
Rate: Up to 2,000 bags per hour
Installed Power: 0.5kW
Compressed-Air Consumption: 4.5 cu. ft. / bag
Optional brushless motors for enhanced accuracy
Control electronics can memorize up to 32 programs dedicated to various products
Key Benefits
The high-tech electronic control system of the Concetti gravity feeding scale ensures maximum precision when weighing your products. This machine can be configured to suit your specific needs and can connect seamlessly with the rest of your packaging line equipment and is easy to clean and maintain.
Material Types
Free to Semi-Free Flowing Materials like:
Granular
Coarse
Pellets
Free-flowing powder
Granular + Fine Powder
Let's Talk
We want to help you find the right fit for your next bagging scale and weighing system. Reach out to our team to discuss your needs so we can help you discover the right equipment for you.
Talk to a Rep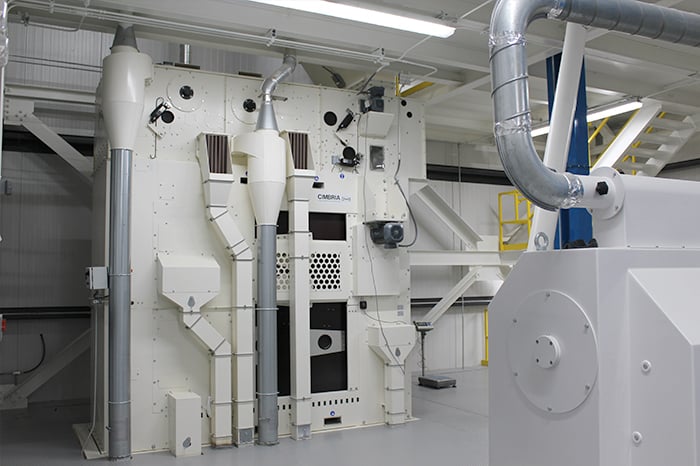 Grain cleaners are commonly divided into two categories, high-capacity grain cleaners and precision grain cleaners. Both types perform different...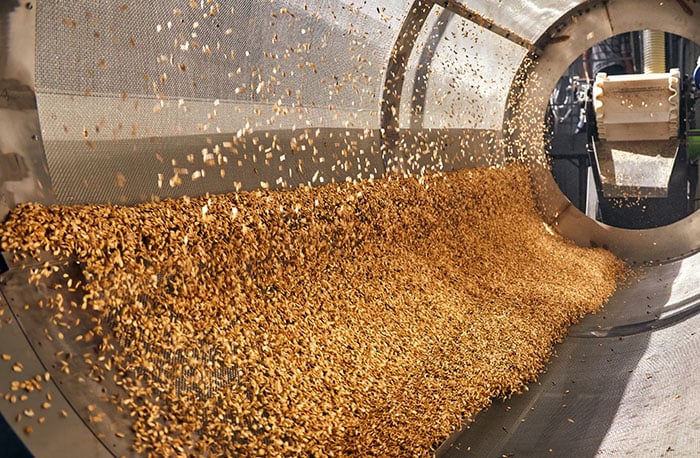 Did you know that automated milling can increase your throughput and reduce costs? Mills are able to provide a more profitable and sustainable work...
Contact Us
We're here to answer any questions or discuss how we can help you with your next project or equipment needs.