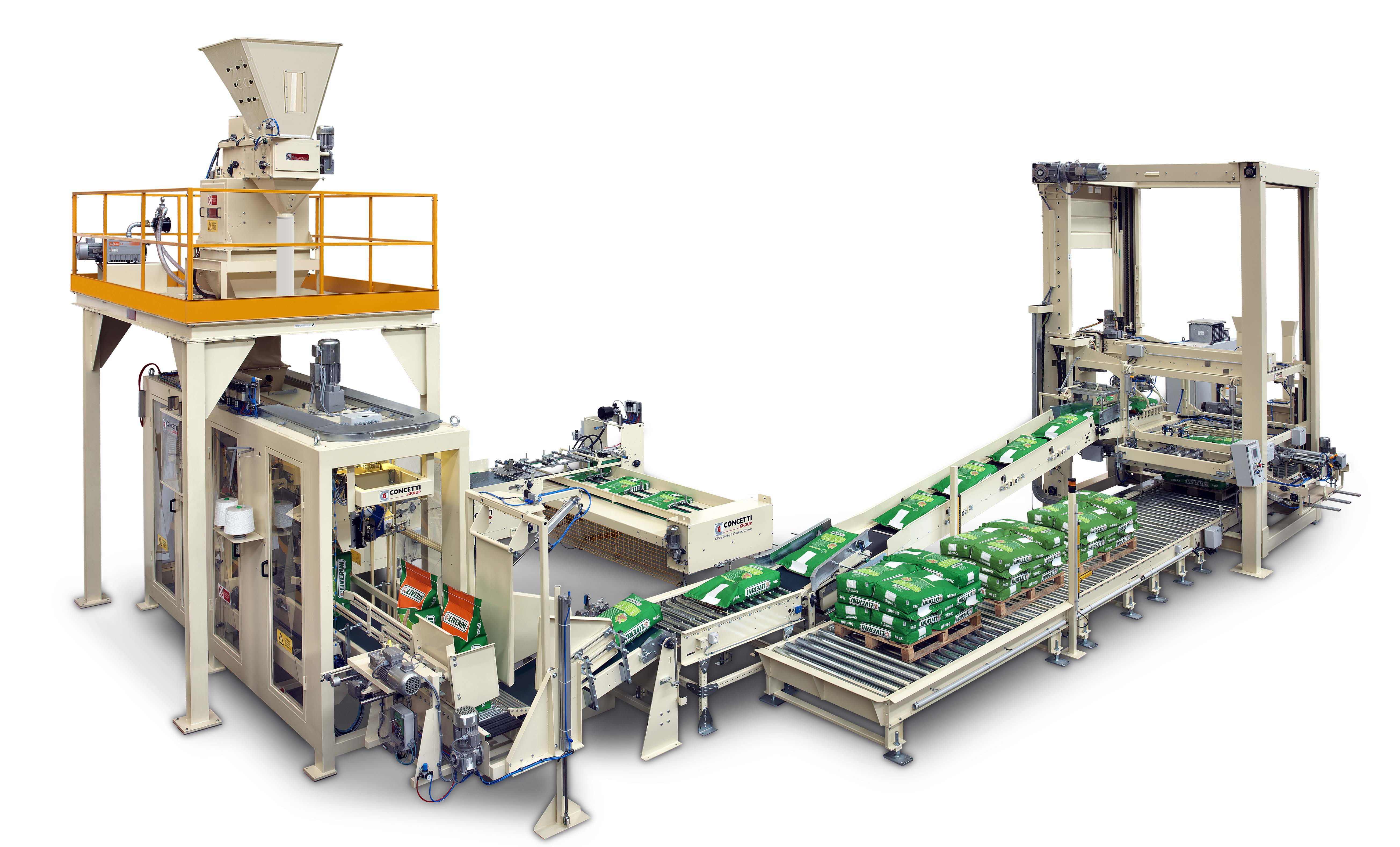 Bratney Companies, a leading innovator in the seed, grain, feed and food markets has added the Concetti Group of packaging systems to its extensive line of products and services. Concetti Group offers a wide range of solutions to a variety of packaging applications and features state of the art technology to ensure the greatest accuracies, speeds and reliability.
"The addition of the Concetti line to our product offering is another milestone in history for us," said Peter Bratney, Chief Executive Officer of Bratney Companies. "We are continually looking to add advanced technologies to our product offering, and the Concetti line is world-class in that regard. This addition allows us to broaden our offering and bring significant advantages to the markets we serve. We are thrilled to continue the tradition we have established over the last 50 years of providing innovative solutions for our customers."
"We feel this partnership fits perfectly for our company and complements our existing network of distributors, representatives, and agents from around the world. With the addition of Bratney Companies, we are now structured to provide unprecedented sales, service and technical support in the USA and Argentina. This further benefits our existing customers and will also provide prospective customers with local support and an assurance that their requests will be handled quickly and efficiently. Bratney Companies' dedication to customer service, a rich history of innovation, and culture of integrity is a perfect fit for the long-held values of the Concetti Group. We believe that this alignment will provide a very strong foundation for many years of future success," said Teodoro Concetti.
Concetti packaging systems range from single components like bagging scales and palletizers, to fully integrated lines that encompass everything from start to finish in a line. The interface between equipment remains consistent and the integration of controls, components and operation offer end users maximum efficiencies and accuracies.
Bags ranging from one pound up to 120 pounds in fill weight are standard offerings within the Concetti line. Bag construction material options include paper, poly, woven poly, jute and woven poly laminate.
Founded in Italy in 1968, the Concetti Group began as a small manufacturer of bulk bagging machines and has evolved into a world leader in packaging technologies with installations and services around the world. Throughout its history, the Concetti Group has taken to heart all the values important to the founding family: a focus on change, ongoing improvement, looking ahead to the future, research, professionalism, high-quality products and customer service.