Back to Blog
Tips and Tricks for Implementing Industrial Automation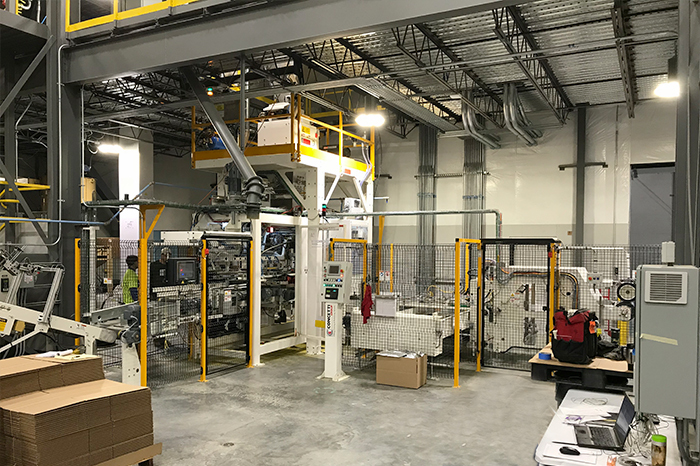 The global industrial automation market reached a value of $179.74 billion in 2020.
Automation for industrial companies is on the rise. It provides several benefits and helps companies to grow. But what is industrial automation? And what should you know about it?
Keep reading for some of the best tips and tricks for implementing industrial automation.
What Is Industrial Automation?
Industrial automation uses machines and software to carry out jobs in an industrial setting. Robotic processes and computers are typical for such implementation and enable you to increase the efficiency and accuracy of several aspects of your business. Automation technology can reap several benefits, but it is essential to do it properly and effectively.
Start Small
Automation can be costly and time-consuming. Overhauling your whole business at once would be a monumental task. It is better to start with just one step or process that can easily be automated to help the rest of your staff.
When adding automation machinery to your business, you won't be picking out a set piece of equipment. Whatever you need will be tailor-made to fit your needs. This is also a good way for you and your staff to adjust to automation. As you add more, your team can grow with the changes, rather than having to get used to a sudden overhaul.
Plan For Growth
It is more than likely that you have a long-term idea of the automation you want to include. You should lay out a plan for the additions you are going to make to get things done efficiently. You don't want to change everything at once, but you also don't want to wait longer than you need to for everything to be running as you want it to.
You can assess the equipment you need ahead of time and make sure you have planned out an automation implementation process. This will help everything run smoothly throughout the changes. You can also make changes as you grow if things don't work exactly how you expect them to. Planning in time for any adjustments can help with any unexpected results.
Choose the Right Equipment
When planning, you can look at all the tasks you are trying to automate and assess the equipment you need. You can then make comparisons between different machines and software to find what fits your needs best.
Bratney Companies has many machines such as robotic palletizers and robotic baggers that have different types. Reaching out to the team and discussing your project can help determine the most suitable equipment.
Prepare Your Staff
Making sure your staff are ready can be a challenge. If they haven't experienced automation before, it can take some getting used to.
One of the best things you can do is make sure you have carried out any industrial automation training before your new machinery is installed. Having your team prepared beforehand will help keep things running when the changes happen.
Encourage Your Staff
Due to the nature of plant automation, it is quite likely that some of your staff won't like the idea. It is natural for there to be some resistance to any change, but even more so when there is fear of people losing their jobs as they are replaced by machines.
The whole idea of automation is to improve efficiency and quality in the workplace. If you adequately communicate the benefits of automation to your staff, they will be much more open to the idea. You could even create incentives or a type of recognition program, encouraging your staff to embrace these new changes.
Take Ownership
Making sure you and your team understand as much as possible about any new systems will help keep your productivity up. Bratney has trained technicians ready to help you whenever there is an issue with your machines, but sometimes you can be stopped by something that is an easy fix.
If you have a basic understanding of the machinery in your factory, you won't need external help for minor fixes. This means that if there is a problem and your work comes to a halt, you can get things up and running again immediately.
Mind Your Documentation
Paperwork is never fun, but having all the necessary documentation in order can be incredibly helpful. Documentation can be key to successful maintenance and repairs.
On top of this, if there are any staffing changes, anyone who hasn't used the machinery before will have a detailed guide showing them everything they need to know. It may be long-winded, but keeping all documentation thorough and well organized is one of the most important aspects of automation.
Keep High-Quality Control Standards
In terms of machinery and software, you may run into some bugs. You want to routinely check to make sure everything is running efficiently, and if there are any issues, you should address them as soon as possible.
In any industrial environment, there are quality control measures in place in several areas, so this should be no different. Monitor automated processes routinely and take action on anything that isn't running as it should be.
Where to Begin
The first thing to do once you have an idea of what you want in terms of industrial automation is to get in contact with a company that can meet your needs.
Bratney Companies provide many different kinds of automated machinery. Whatever you're after, contact us today, and we'll be able to help.