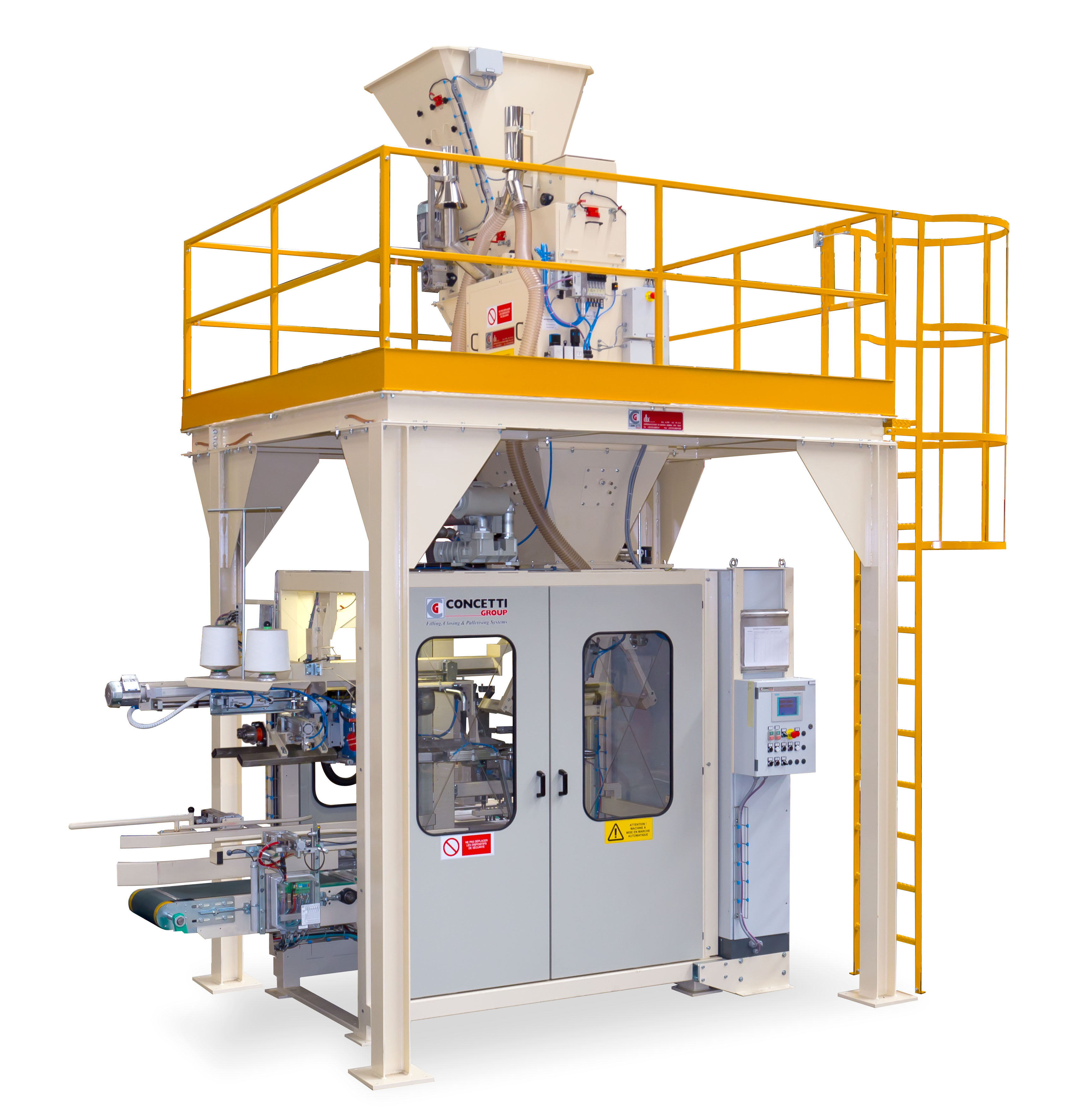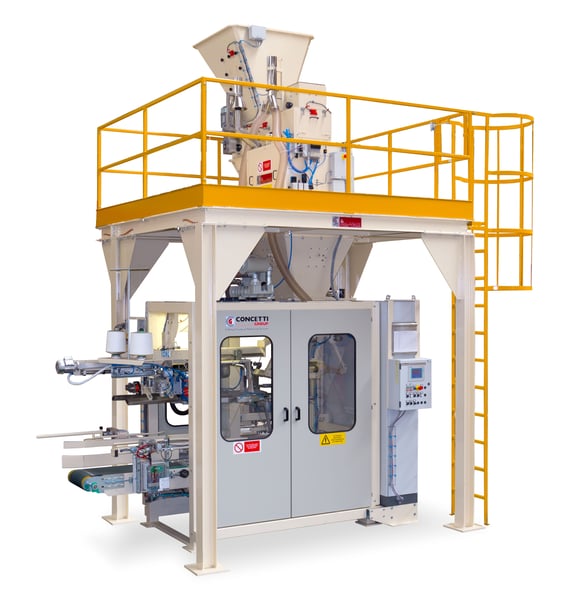 The packing system can deliver a precise number of seeds into a bag.
Concetti has designed and supplied an extremely novel feature on a seed packing system for a client in Romania. The customer wanted to have the facility to deliver a precise number of seeds into a bag rather than the fixed weight that is normal on a Concetti IGF machine with gravity fed net weigher. Because of seasonal and local variations in the size and weight of individual seeds, using a fixed bag weight can result in a wide variation in the actual number of seeds supplied.
Counting the very large number of seeds into each 20-30Kg bag was impractical and would result in an extremely low packing rate. So, Concetti engineers designed a neat and innovative solution using an off-line counting system. The proprietary device operates by feeding seeds between 1mm and 25mm in size, past a detector head, which counts up to 10,000 pieces at relatively high speed.
The system is mechanically independent of the Concetti packing line but is controlled by it and receives seeds from the Concetti IGF supply hopper.
This development of a reliable, working solution to a specific customer request is typical of the innovative thinking at Concetti and the reason why many customers return again and again.